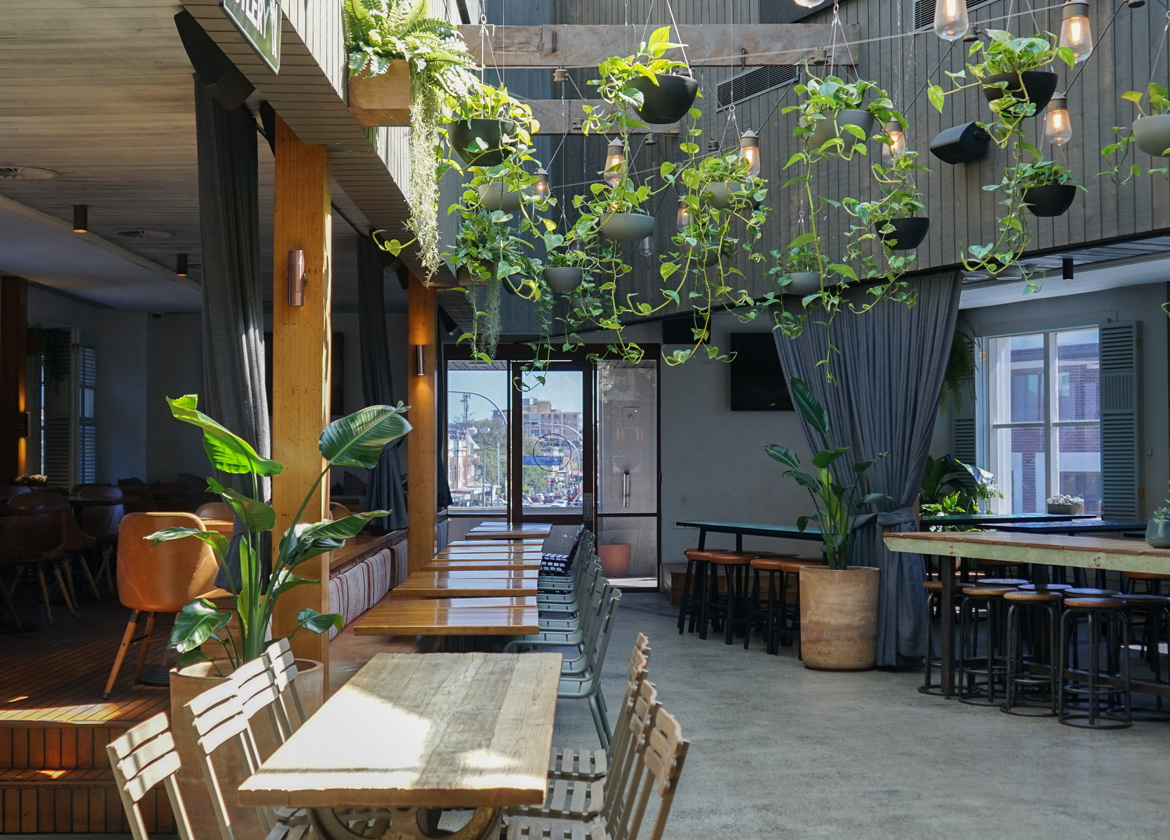 Located on Sydney's lower North Shore. The Buena Hotel is Mosman's favourite pub, which offers something for everyone. Downstairs is home to the Buena Bar, a central island bar surrounded by dark timber and plush sueded booths. Upstairs you'll find the Vista Bar, a light filled space with exposed beams, ferns and a lounge area, serving up pub classics and cocktails.
Boasting newly renovated and adaptable spaces, the Buena is the perfect venue for your next Function or group booking. With thirteen large flat screen TVs and an on-site TAB, the Buena is also the perfect spot to watch your favourite team.
Function Spaces
Whether you're after an intimate space for casual group gatherings, a stand up space for corporate events or the perfect setting to celebrate your birthday, the Events Team at The Buena is ready to plan your perfect event.

Buena Bar
60 Cocktail, 30 Seated
Microphone | Wheelchair Accessible
Buena Bar Booths
Selection of high booths available, each seat 6-8 guests
Great for casual get togethers
The Deck
80 Cocktail, 40 seated
Flat Screen TV | Microphone
The Atrium
120 standing, 100 seated
Flat Screen TV | Microphone | Wheelchair Accessible | Available for non-exclusive hire for smaller groups
Buena Hotel Gallery
"Would just like to commend the lovely team the Buena had running upstairs this Friday night! The food was delicious, wine and not to mention the staff. Stella service who get the job done whilst having a good time"