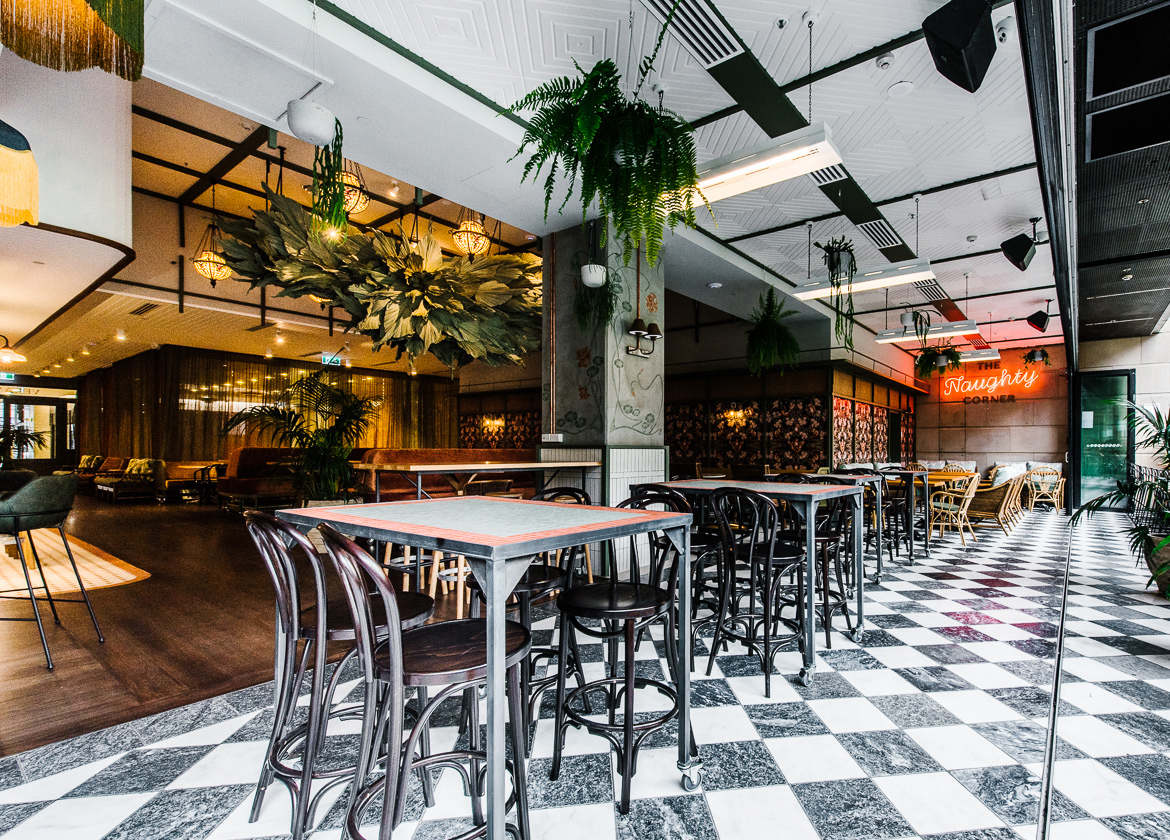 Verandah Bar is a one-stop entertainment hub where delectable food, decadent cocktails, and impeccable service meet to create the perfect urban oasis. Elegant and versatile, Verandah has 8 event spaces that cater for a myriad of adventures.
Boasting a jungle vibe, a luxurious feel, all located 20 meters from Martin Place train station, Verandah becomes the pitch-perfect refuge right in the heart of Sydney's bustling CBD.
Function Spaces
Boasting a multitude of unique event and dining options, your entertainment needs will be met within one stylish precinct. From cocktails to canapés, larger events, long or light lunches, wining and dining, to afternoon drinks set to the tone of our resident DJs every Friday evening. Whisked away from the busy streets of Sydney, you'll find a world of indulgence at Verandah Bar.
Verandah Whole Venue
550 (Exclusive use)
Lover's Lane
100 for a stand-up cocktail
The Lookout
100 for stand-up cocktail
Naughty Corner
100 for a stand-up cocktail
Hanging Gardens
100 for stand-up cocktail
Verandah Gallery
"Thanks so much for everything Saskia!!! Saturday night was amazing. Katie was 10/10 she made sure everything was perfect she did such a good job she went above and beyond for me and the bar staff were also lovely. There was also a gentlemen to I can't remember his name but he also was fantastic he went and organised me a cake which was so lovely I wish I could remember his name he was tall with dark hair he might of been a manger ? Thanks again for the perfect night "