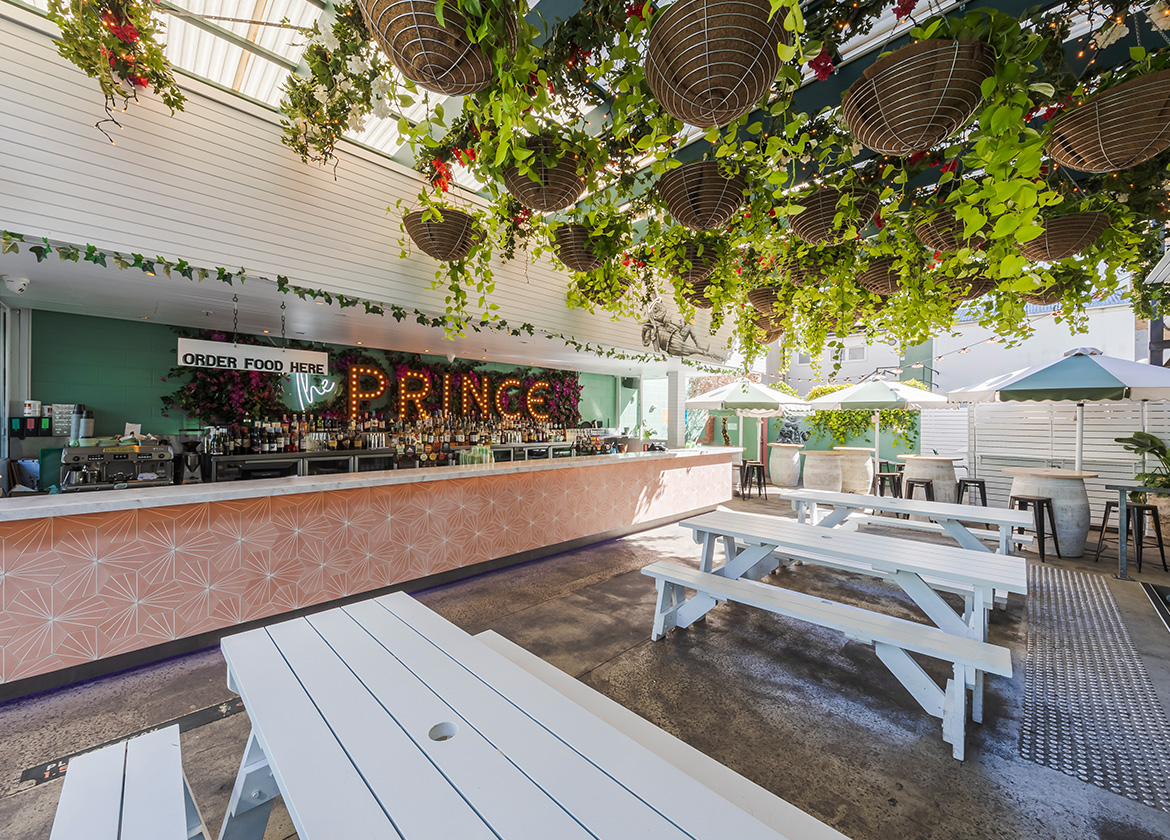 You'd be hard-pressed to find a pub in Brisbane with a more colourful history than Fortitude Valley's 132-year-old, heritage listed, The Prince Consort! Oh, you may know The Prince Consort as The Elephant & Wheelbarrow, the majestic grand knight of Fortitude Valley sitting bastion over Wickham Street. This famed gathering place has fed, watered, and kept the secrets of all who ventured through since 1888, and now, The Prince Consort will once again take its place on Brisbane's centre stage…
Transforming The Prince Consort back to its former glory, while also creating the texturally rich and exciting new spaces throughout the venue has been challenging, as the utmost respect has been given to its Heritage Listing, and we can't show you what we've created.
Function Spaces
Meet The Prince Consort and Friends – La La Land, 400 Rabbits, The Garden Bar, The Naughty Corner, The Bowie Rooms, The Yorke Suites and Greaser; eight awesome spaces in the heritage hotel, each a different experience, each a different style. The result is a new master quarter in Fortitude Valley.
The ground floor parlour at The Prince Consort is a nod to the building's rich history, while the Garden Bar outside is an open-air oasis, brimming with botanicals, washed in a palette of pastels and humming with Queensland vibes and its very own stadium screen. Upstairs via the ornate staircase, La La Land is an eclectic, sumptuous bar with booth seating, VIP private rooms and a crystal chandelier-covered dance floor – think super luxe Supper Club. An antler-suspended hallway leads to the unexpectedly themed Bowie Rooms, truly spaces that need to be seen to be understood. On the top level, are several rooms that form The Yorke Suites for music makers and related creatives, and in the cellar, and able to survive just about anything, the much-loved Greaser.
Choose your own adventure at The Prince, every day, and every night…
The Prince Consort Gallery